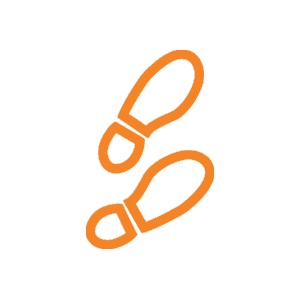 Everyone has different reasons for seeking financial advice, but some of the most common reasons our clients have sought us out centres around major life events. We love hearing their stories and we share their hopes and dreams.
Young families often want to pay down debt quicker
Many of our clients want to send their children to private schools and save for possible tertiary education
Often retirement is on the horizon and they are looking forward to travelling, a few have come to us with plans to buy a campervan and take off for a few months
A common theme is family – many pre-retirees are cutting back at work to look after their grandchildren and want to make sure they can afford to do this, and spoil the grandchildren as much as possible
A few clients have come to us stating they want to start a small business so need advice about funding their venture as well as making sure they can afford to give up full time work while they focus on their new business.
Families come to us wanting to protect their loved ones should the worst happen
Hear what clients say:
Jim & Fay: Moving our Investment Portfolio to RI Advice Alderley was the best thing we have done. They are friendly, honest and have always been ready and willing to offer sound advice and take care of our finances in a most professional manner. We feel very secure knowing that Bert and his team at RI Advice Alderley are in control of our financial future.
Alison: Bert helped me understand my options and how to maximise my investments. He broke down each investment into plain language so I could make informed choices.
Graham & Shirley: Over all the years of our retirement we have been so thankful to see our funds so capably managed, in such a friendly way that it has been possible for us to travel to many overseas places, and enjoy life in our retirement village without any financial worries whatsoever. As the longest standing clients of RI Alderley, we can sincerely say thank you so much for this peace of mind.
Armando & Cara:Through Bert's advice our dreams are a reality – we have renovated our home and taken a family holiday to Europe. The daunting task of privately educating our children is no more and I feel confident that those challenging high school years will not be due to financial pressures. We aren't earning any more money, just making it work harder for us. Bert has understood that we want to live our life as well as plan for the future.
David & Mary:Bert took us through a comprehensive review of our finances and our aspirations for the future. He explained processes and options carefully, and we worked with him to determine an appropriate level of risk for our investments. The annual reviews have helped to keep us informed about all of our financial affairs. We have been very pleased with the progress made with our superannuation since working with Bert and feel comfortable that when we do take the step to retirement, our financial position is reasonably secure.
Andrew & Katherine:As busy working people we don't have the time to analyse the financial environment and we trust Bert to do this for us. Of course, the fluctuating stock market means our savings have not always increased, but Katherine and I feel we are given honest advice from people who know what they are talking about. Their approach is always supportive and also gently challenging, when we need it.